BUSINESS & PERSONAL COACH CERTIFICATION PROGRAMME
Can you really create lasting change in your own life and others with our life coaching courses?
Are you really able to do it even with no previous experience?
Can you realistically achieve this and perhaps set up your coaching business?
The answer to each of these questions is yes.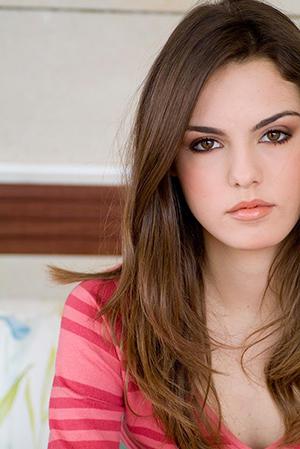 The problem is that there is so much information and so many life coaching courses out there.
The truth is transformation is not difficult. Having trained thousands of people over the course of 25 years, we know that the challenge to achieve excellence is the process used. Once you use the correct framework for achieving results, success not only becomes easy, it becomes inevitable.
The good news is you can create remarkable results without needing years of training.
We want to give you everything you need to change lives and have the freedom to make a living from it in the fastest possibly way. That's why we created this life coaching course to help yourself and others. You can become a Certified Coach within 28 days if you set your mind to it.
Is This Course For Me?
If you resonate with any of the following then this course is definitely for you.
You want to learn tools to create changes in your own life
You want to pursue a rewarding career as a business or life coach
You already have an existing business and want to add another source of income
You are already helping people and you want to add more skills in your toolbox
You are into business and you want to get the latest coaching skills so that you can coach your peope to achieve even more
BUSINESS & PERSONAL COACH CERTIFICATION DETAILS
Objectives of the course:
To become the best possible coach for yourself, your loved ones and your clients.
Reasons why to do the course:
Do you like helping people become even better?
Are you already doing this without getting paid?
Do you like personal growth and you feel that you need to have the skills to do it properly?
Does the setting up of your own business as a Personal & Professional Coach sound like something that might be of interest to you?
If you answered yes to any of the above questions, then this course is for you.
Structure of the course
The course is based on a series of live skype sessions combined with personal one-on-one meetings for live practice of the skills learned. It involves a number of assignments, tests and live demos that will ensure that you are ready to coach individuals in real-life situations.
Prerequisites
Age
Applicants must be at least 35 years old subject to exceptions.
Qualifications
Participants must hold at least a University degree.
English
Your level of English must be good.
Trainer
The course is delivered by Demetris Stylianides, our founder and lead trainer.
Demetris is an experienced coach and trainer since 1994.
He is perhaps the first person who set up as a Coach and NLP trainer on the island.
Dates
The course is flexible and thus you can start and finish it at your own time and your own pace. Get in touch with us to discuss the dates and times that are most convenient to you.
Recognition
The certificates you get are accredited by the Association of NLP (ANLP) UK, American Board of NLP (ABNLP) USA and THINKBOX GLOBAL ACADEMY.
Certificates awarded
NLP Practitioner
NLP Master Practitioner
Personal & Business Coach
Presentation Skills expert
Sales Mastery Skills
Fees
Get in touch to find out more about the fees and the payment terms for this programme.
Special discounts
Given in certain cases. Please get in touch with our office, to find out more.
Payment terms:
We accept payments by Direct Bank Deposit, Direct Bank Transfer or by Paypal.
A legal invoice and receipt is issued upon registration.
Location
There is flexibility in your location provided you stay on the island of Cyprus. Face to face meetings are only held on the Republic of Cyprus terittory.
Duration of the course
Total duration is 140 hours of live training.
Language of delivering the course
The course can be delivered in Greek or English.
Homework
The course is intensive and very demanding. On top of the 140 live hours, the course includes assignments and tests to ensure that you get all the necessary knowledge and skills to become an outstanding coach.
Expect about an extra minimum of 140 hours homework for this course.
Once you decide that this is the course for you, give us a call on 7000 2707 to arrange a meeting and set the dates and times of your course.